Make
your passion
your profession
Become an image consultant: sign up for our advanced training course!
Colour analysis - ACI® Method
Discover how to be an image consultant with the right tools
How to promote your business
Are you an image consultant and want to learn how to promote your business? The Image Consulting Academy will answer your questions.
Scopri come diventare consulente d'immagine
Vuoi trasformare la tua passione nella tua professione?
Grazie ai corsi consulente d'immagine promossi dall'Accademia Consulenza d'Immagine potrai farlo. Basta iscriversi ad uno dei nostri corsi di formazione per dare vita alla tua attività di image consultant. Potrai capire come promuovere le tue consulenze ed essere supportato da un team di esperti durante il lancio della tua attività. La consulenza d'immagine è un settore ampio e variegato e per questo la formazione è essenziale.
The calendar of image consultant courses
Tutte le date qui presenti fanno riferimento ai giorni di inizio dei vari corsi consulenza d'immagine e moduli.
Professional Training - Corso consulenza di Immagine
Il corso consulenza d'immagine Professional Training promosso dall'Accademia mira a formare i consulenti di domani. I temi affrontati saranno diversi e tutti utili nel riuscire ad acquisire le competenze necessarie all'esercizio della professione. Il percorso, infatti, è di alta formazione e perfetto per riuscire ad acquisire tutti gli strumenti per poter iniziare la propria carriera.
Expertise Training - Corso consulenza di Immagine
Proseguo del corso consulenza d'immagine Professional Training, è Expertise Training. Con questo corso è possibile completare la propria formazione, affinando le tecniche e gli strumenti già precedentemente appresi, arricchendoli con nuove abilità e competenze. All'interno del mondo della consulenza d'immagine, infatti, è sempre bene approfondire e rimanere aggiornati.
Moduli didattici - Corsi Acquistabili singolarmente
Il mercato del lavoro è in continua evoluzione. Proprio per questo, diventare un Image consultant significa non solo realizzare il proprio sogno seguendo una naturale predisposizione l'attività, ma anche rispondere a quelle che sono le nuove esigenze del mercato italiano e internazionale. Ad oggi, infatti, la consulenza d'immagine è una delle professioni più richieste e per questo un corso consulente d'immagine – o più – sono la soluzione ideale per chi mira ad essere un perfetto consulente d'immagine.
Why choose the Image Consulting Academy?
Qualified teachers with experience in the field
Vuoi fare un regalo diverso? Unico, utile, personalizzato e che duri per sempre?
Compila il form e scegli il tuo regalo. È possibile scegliere un singolo corso consulente d'immagine o più, optando tra i diversi moduli e argomenti. La consulenza d'immagine, ad oggi, è una delle professioni più richieste e regalare una Gift Card potrebbe essere la soluzione perfetta.
Trasforma la tua passione nella tua professione, diventa un consulente d'immagine
L'Accademia Consulenza d'Immagine nasce a Roma con il preciso obiettivo di offrire un servizio di alta formazione a tutti coloro che mirano a diventare Image consultant. Come per altre numerose professioni, anche questa richiede precise competenze e conoscenze, tanto più se si mira ad un profitto duraturo e costante nel tempo. Grazie ai vari corsi consulente d'immagine e moduli presenti, infatti, ogni studente, potrà seguire lezione pratiche e teoriche, confrontandosi direttamente con le difficoltà e le soddisfazioni di questo mestiere.
Le skill acquisite saranno numerose e andranno a toccare i settori più disparati e apparentemente lontani da quello che potrebbe essere il solo mondo della consulenza d'immagine: dal public speaking al personal branding, fino alla gestione dei profili social per rintracciare nuovi e potenziali clienti. Grazie ai corsi consulente d'immagine e alle numerose competenze acquisite, potrai sin da subito praticare un mestiere economicamente interessante, sempre in evoluzione e mai statico, potrai diventare un perfetto image consultant!
It was my first experience and I must say that, although everything took place online due to COVID, I couldn't have chosen a better course! It was organised in a meticulous manner, like a real live course, there was no lack of practical exercises, and the coaching was an added value. Exceptional teachers, beyond my expectations, have always kept my attention and their professionalism and competence is indisputable, they have conveyed all their knowledge and much more, their experiences, their passion and what are the essential characteristics and values that a professional must have! Always available and ready to answer any doubts or questions. I can only be super satisfied!!! Thank you very much!!!!
Veronica Greco
The remote learning course offered because of Covid was by no means penalising. The lecturers were able to cope with the remoteness by multiplying their efforts for successful learning. Thanks to the technology they were able to keep my focus at all times. Congratulations to Ilaria and Isabella for their enthusiasm, even at a very difficult time.
Marina Miccoli
Before choosing to attend the course with Ilaria and Isabella, I did some research. Considering the current emergency situation, I was weary of undertaking a subject such as colour harmony and the entire basic module through remote classes which often make it more difficult, however I had to reconsider. I am very satisfied with the course and I found important and effective the one to one sessions with the respective teachers at the end of each module, they gave me the opportunity to understand what I had learned from their lessons. Another aspect not to be underestimated is the willingness of both teachers to answer questions. I recommend anyone who wants to enter this world of colours, shapes and so on to do it with Accademia Consulenza di Immagine.
Lara Nicoliello
Remote learning was a new experience. Very interesting, not disappointing at all. Ilaria and Isabella were always able to keep me 100% focused. Time passed easily without feeling tired or indifferent at any time. They make the lesson equally engaging.
Carmen Damiani
The learning module carried out remotely due to the covid emergency was satisfactory. Our lecturers were able to maintain us highly focused. If there were any questions, these were answered immediately. They were always available to answer all the questions or anything unclear, even if it meant repeating it several times. I am nothing but enthusiastic about how it went.
Maria Del Tindares Shapis
In a peculiar historical period, undertaking a training course on the profession of online image consultant could have seemed a risky step. However, actually, the teachers Ilaria Marocco and Isabella Ratti with the Academy have lived up to my expectations and to the nomenclature of 'high training'. Unique and different from each other, prepared on the various topics of colour analysis, body and facial shape, styling and everything else there is to learn in the basic course. Women with great empathy, teachers of fundamental values. They shared their experiences with us, guiding us not to fall where they themselves have stumbled and had to get back up. They taught us cooperation among colleagues and not unfair rivalry. They taught us not to underestimate ourselves and our work, since, as I am able to affirm, one leaves the Academy with a high-quality training background. Thank you very much dear coaches… I'll see you for the next course.
p>
Gilda Luongo
The teachers of the Academy
Style Coach
Business Image Strategist

Member AICI Italy Chapter
Member AICI Italy Chapter
90'' Impact Communication Expert | Speaker | Consultant & Trainer
Digital trainer & Consulting
at Garage Raw
NEUROFASHION® Psychologist - Founder at Moda e Psiche
Facebook Marketing
expert
Content Marketing Expert
Founder of Wecontent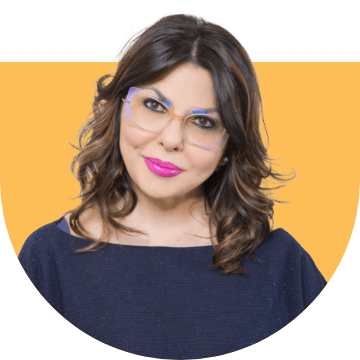 IMeMo University Professor and Mind Mapping Trainer
Founder of TICHE Ebusiness & amp; Consulting srl
Specialized in Beauty retail buying and merchandising
Professional Training Course consulting
of Image
Expertise Training
Course consulting
of Image
Via Giovanni Maria Lancisi 31
00161 Roma
100m from the Policlinico exit
Metro B (2 stops from Termini)