Make
your passion
your profession
Become an image consultant: sign up for our advanced training course!
Colour analysis - ACI® Method
Discover how to be an image consultant with the right tools
How to promote your business
Are you an image consultant and want to learn how to promote your business? The Image Consulting Academy will answer your questions.
Become an image consultant
The dates shown here refer to the beginning of the image consultant courses and individual modules.
Professional Training - Image Consultancy Course
During the Professional Training Course you will learn all the necessary skills to become an image consultant: at the end of the advanced training course, you will be ready to start working in the field.
Expertise Training - Image Consulting Course
A natural extension of the Professional Training Course can also be taken separately. During this second and final training step, you will refine the techniques previously learned and enrich them with new skills and tools.
Educational Modules - Courses that can be purchased individually
Becoming an image consultant means not only fulfilling a dream by following a natural inclination for this activity, but also meeting the needs of the Italian and international market.
Qualified teachers with field experience
Turn your passion into your profession
The Accademia Consulenza d'Immagine is founded in Rome with the aim of providing an advanced training service for all of those who wish to become professional image consultants.
Like other professions, that of the image consultant requires a high level of training, consisting not only of theoretical lectures but also, and above all, practical lessons in which the student can directly deal with the difficulties and wonders of this profession.
By taking part in our classes, you will learn various skills in the most disparate and apparently distant fields from that of image consultancy: from public speaking to personal branding and management of social media profiles. Thanks to the cross-cutting skills acquired throughout the excellent training course at the Accademia Consulenza d'Immagine in Rome, you can really differentiate yourself – and help your potential clients express their full emotional and professional potential.
Before choosing to attend the course with Ilaria and Isabella, I did some research. Considering the current emergency situation, I was weary of undertaking a subject such as colour harmony and the entire basic module through remote classes which often make it more difficult, however I had to reconsider. I am very satisfied with the course and I found important and effective the one to one sessions with the respective teachers at the end of each module, they gave me the opportunity to understand what I had learned from their lessons. Another aspect not to be underestimated is the willingness of both teachers to answer questions. I recommend anyone who wants to enter this world of colours, shapes and so on to do it with Accademia Consulenza di Immagine.
Lara Nicoliello
It was my first experience and I must say that, although everything took place online due to COVID, I couldn't have chosen a better course! It was organised in a meticulous manner, like a real live course, there was no lack of practical exercises, and the coaching was an added value. Exceptional teachers, beyond my expectations, have always kept my attention and their professionalism and competence is indisputable, they have conveyed all their knowledge and much more, their experiences, their passion and what are the essential characteristics and values that a professional must have! Always available and ready to answer any doubts or questions. I can only be super satisfied!!! Thank you very much!!!!
Veronica Greco
In a peculiar historical period, undertaking a training course on the profession of online image consultant could have seemed a risky step. However, actually, the teachers Ilaria Marocco and Isabella Ratti with the Academy have lived up to my expectations and to the nomenclature of 'high training'. Unique and different from each other, prepared on the various topics of colour analysis, body and facial shape, styling and everything else there is to learn in the basic course. Women with great empathy, teachers of fundamental values. They shared their experiences with us, guiding us not to fall where they themselves have stumbled and had to get back up. They taught us cooperation among colleagues and not unfair rivalry. They taught us not to underestimate ourselves and our work, since, as I am able to affirm, one leaves the Academy with a high-quality training background. Thank you very much dear coaches… I'll see you for the next course.
p>
Gilda Luongo
The remote learning course offered because of Covid was by no means penalising. The lecturers were able to cope with the remoteness by multiplying their efforts for successful learning. Thanks to the technology they were able to keep my focus at all times. Congratulations to Ilaria and Isabella for their enthusiasm, even at a very difficult time.
Marina Miccoli
The learning module carried out remotely due to the covid emergency was satisfactory. Our lecturers were able to maintain us highly focused. If there were any questions, these were answered immediately. They were always available to answer all the questions or anything unclear, even if it meant repeating it several times. I am nothing but enthusiastic about how it went.
Maria Del Tindares Shapis
Remote learning was a new experience. Very interesting, not disappointing at all. Ilaria and Isabella were always able to keep me 100% focused. Time passed easily without feeling tired or indifferent at any time. They make the lesson equally engaging.
Carmen Damiani
Style Coach
Business Image Strategist

Member AICI Italy Chapter
Member AICI Italy Chapter
90'' Impact Communication Expert | Speaker | Consultant & Trainer
Digital trainer & Consulting
presso Garage Raw
NEUROFASHION® Psychologist - Founder presso Moda e Psiche
Content Marketing Expert
Founder of Wecontent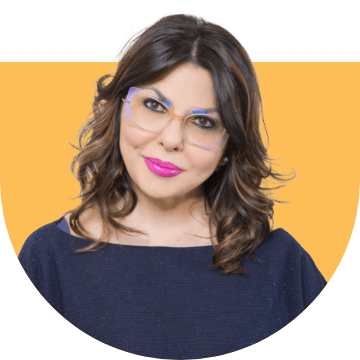 Docente iMeMo University e Trainer di Mappe Mentali
Fondatrice TICHE Ebusiness & Consulting srl
Professional Training Corso consulenza
di Immagine
Next edition November 2021 and January 2022
Expertise Training Corso consulenza
di Immagine
Via Giovanni Maria Lancisi 31
00161 Roma
100mt dall'uscita Policlinico
Metro B (2 fermate da termini)