Effective communication Course
If your dream is to become a bridal consultant or you would like to learn more about this subject, don't miss this opportunity to take part in this course. Those who sign up as soon as possible can enjoy a discount on the enrollment fee!
Would you like to gain the maximum from your interlocutor in the shortest possible time? Do you need to enhance your communication skills to improve the effectiveness of your interactions? By taking part in Matteo Maserati's "Effective Communication" course at the Accademia Consulenza d'Immagine you will discover all the secrets of effective communication.
Why become excellent communicators
Communication is rapidly accelerating and, for this reason, it is even more important to know how to effectively communicate in a direct and timely manner to achieve your goals. Communicating effectively does not only mean catching your interlocutor's attention, but also knowing how to keep him interested, keeping their attention high and gaining their trust… in the shortest possible time!
Learning how to communicate effectively allows you to convey your strengths directly, highlighting your unique value that differentiates you in the market. This ability is even more important in a global (and globalised) market in which standing out from your competitors is becoming increasingly complicated.
Today, it is not enough to have knowledge about a subject, but you must also know how to do and communicate your values in a clear, direct and emotional way.
You may not get a second chance to make a good first impression at a meeting or an important event. In just a few minutes you have to do your best, you do this by empathising with your interlocutor and capturing his attention. By enrolling in the 'Effective Communication' course you will learn how to play your cards well and how to maximise the results you can get from your skills.
The opportunities that are given are often sudden and quick, they don't allow you to have a second chance, or to change any aspect of your first approach. Think of a job interview or the presentation of a project: it's all played out there, in a few minutes and not necessarily with the most suitable interlocutors for your goal.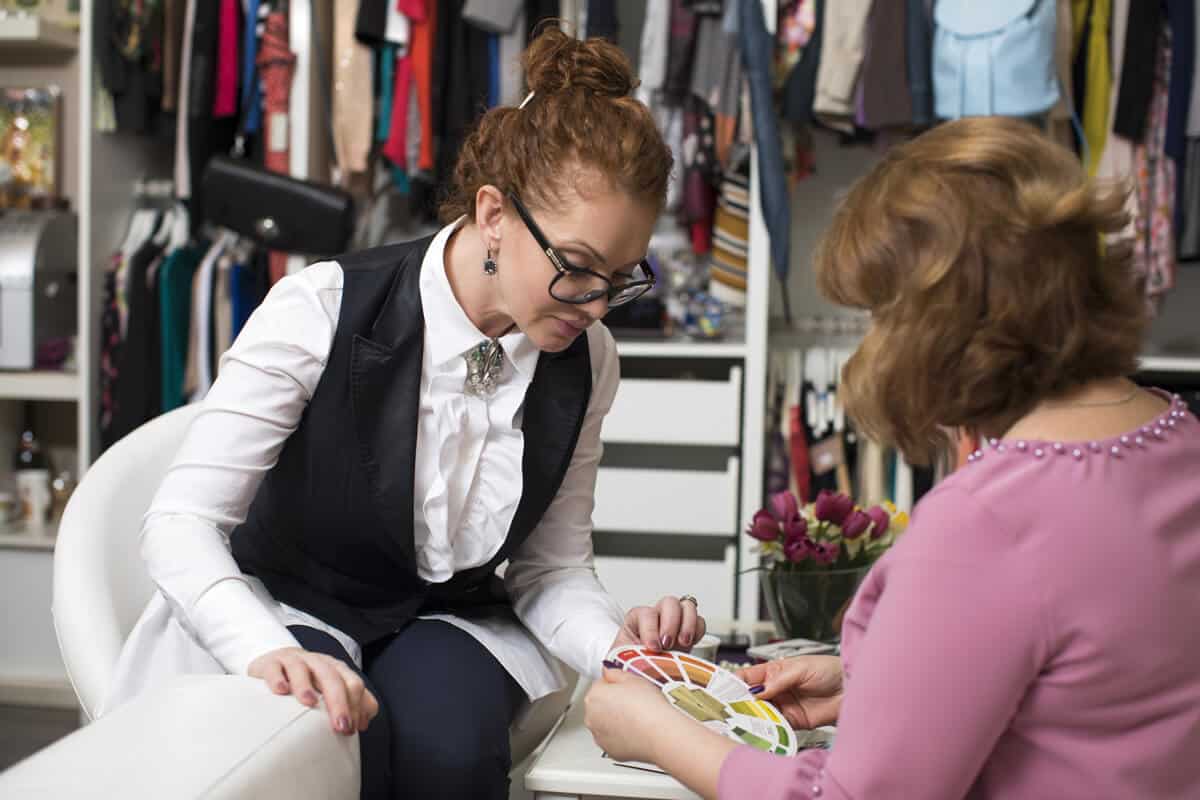 To use the most effective communication strategies to draw your interlocutor's attention to the topics you are discussing;
To master the tools of high-impact communication to be effective as quickly as possible;
To convey credibility to your interlocutor, arousing interest and inducing the desire to learn more.
All these skills, and many others, are particularly relevant in the business environment and for those who – like those who wish to become image consultants – will be their own entrepreneurs.
Online classes and exercises on Zoom (no recorded videos)
Certificate of attendance;
Slides shown during training in pdf format
90'' Impact Communication Expert | Speaker | Consultant & Trainer
For more than 16 years I have been designing, organising and managing courses aimed at developing soft skills for individuals and large companies, with particular attention to Communication Strategies and Public Speaking, Persuasive Communication and Change Management.
Over the last 5 years, I have been devoting my teaching and consultancy in the managerial field to High Impact Communication, to its structures and methodologies to ensure maximum results in the shortest possible time.
Founder of the first University of Communication (Public Communication University) in Rome.
How to become an effective communicator.
How to calibrate words according to the message you want to convey;
How to measure approval and deserve an applause.
How to use language to be extraordinarily effective.
How to create or increase your credibility in no time.
How to quickly stimulate the listener's attention.
Do you want to become an image consultant or a personal shopper?
If you want to improve your communication skills and learn all the secrets of effective communication, enrol in our "Effective Communication" course at the Accademia Consulenza d'Immagine. Thanks to the expertise of our teachers and their constant updating, you can rely on a high quality training service, personalised and created specifically according to your needs and future aspirations.
Cost:
€ 300,00 including VAT
DISCOVER THE PROMOTION WE HAVE RESERVED FOR YOU THIS MONTH