If your dream is to become a bridal consultant or you would like to learn more about this subject, don't miss this opportunity to take part in this course. Those who sign up as soon as possible can enjoy a discount on the enrollment fee!
Would you like to study make-up from a new perspective that does not just see this discipline as a way to cover flaws, but as a part of a bigger puzzle called image consultancy? The Accademia Consulenza d'Immagine - Alta Formazione is ready to help you!
Towards a new understanding of make-up
Make-up has been known since antiquity: just think of the Egyptians who used it to distinguish the members of the Pharaohs' family, as a synonym for regality and divine ancestry. Since then, make-up has often changed its function and today it has several purposes. In this regard, it is important to keep in mind that make-up should not only be seen as a way to cover imperfections and skin impurities, but also as a way to fight insecurity, enhance physical features and express an individual's personality.
In a society that drives towards increasingly extreme stereotypes, it is necessary to return to a genuine use of make-up, understood as an element that can support women in feeling more confident, enhancing the shape of their face and the colour of their eyes. The Accademia Consulenza di Immagine is the ambassador of this conception and proposes an educational module specifically dedicated to this topic.
For us, teaching make-up does not mean turning students into make-up artists, but providing future image consultants with the tools to complete their consultancy activities in the best possible way.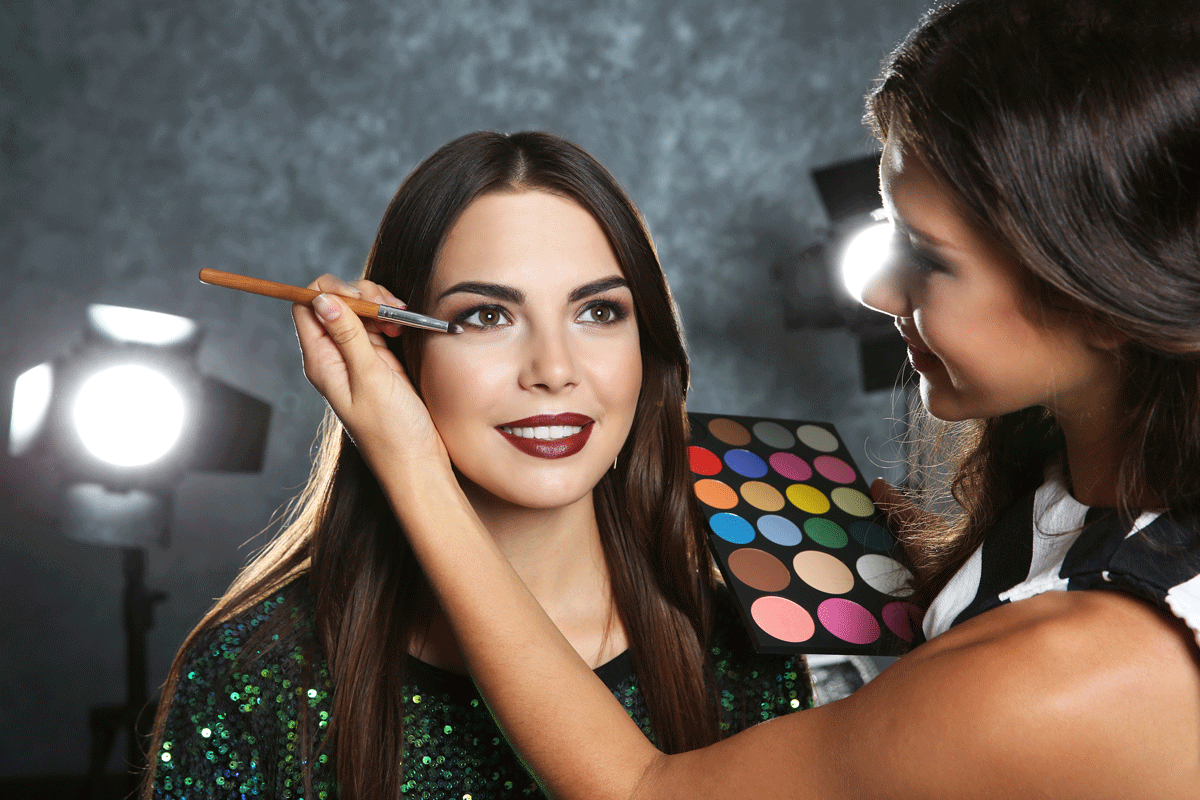 Make-up and image consulting
Per fornire suggerimenti adeguati e professionali sull'argomento make-up il consulente d'immagine deve aver precedentemente eseguito l'analisi del colore e del facial shape di chi si è rivolto a lui. Solo a questo punto si può procedere con la realizzazione del trucco tenendo presente e ricordando all'interlocutore alcuni elementi come:
Context in which the make-up is used
Occasion and time of day
How to match the right make-up to the chosen outfit
Enhancing your face without being a victim of fashion trends
It is clear that knowing how to create a beautiful make-up is not enough if this is not the result of a broader analysis of the client's features. Enhancing the client's eyes, lips, or cheekbones is just the culmination of a process of the figure's enhancement and personal growth of the client during which the image consultant plays a crucial role.
Duration: 16 hours, 2 days
Online lessons and exercises on Zoom (no recorded video lessons).
Certificate of attendance
Slides shown during the training in pdf format
Sign up for the Image Consulting Academy
If you would like to learn how to carry out a make-up consultation, take part in the Image Consulting Academy course. Our instructors will take you through an advanced training in which the theme of "perfect make-up" is addressed by combining it with colour analysis and the creation of a personalised palette, the dress code and facial shape analysis.