The Accademia Consulenza d'Immagine can rely on a professional teaching team with in-depth knowledge in its field. The strength of our teaching team lies in the verticality that each of them has towards their own style and in their ability to combine personal skills and experiences in order to offer the high-level training of our Academy. We have selected only the best in their field to guarantee a training service of quality and excellence.
Style Coach
Business Image Strategist

Member AICI Italy Chapter
Member AICI Italy Chapter
90'' Impact Communication Expert | Speaker | Consultant & Trainer
For more than 16 years I have been designing, organising and managing courses aimed at developing soft skills for individuals and large companies, with particular attention to Communication Strategies and Public Speaking, Persuasive Communication and Change Management.
Over the last 5 years, I have been devoting my teaching and consultancy in the managerial field to High Impact Communication, to its structures and methodologies to ensure maximum results in the shortest possible time.
Founder of the first University of Communication (Public Communication University) in Rome.
Digital Trainer & Consulting at Garage Raw
Photographer and Instagrammer, creator of the @kitchensuspension project. He is the founder of Garage Raw, a content & digital marketing agency specialising in the creation of visual content.
He works on Social training, writes a Blog – Instaexplorer.it – and, most of the time, is dedicated to Visual content production. In 2019, he published "Instagram is not photography".
Facebook Marketing Expert
Veronica Gentili is one of the best-known faces of Digital Marketing in Italy and has thousands of hours of training and hundreds of thousands of euros managed and supervised for her clients in Facebook Ads. Author of three books ("Professione Social Media Manager", "Advertising on Facebook and Instagram" and "Facebook marketing plan"), in 2017 she opened the Veronica Gentili Academy.
NEUROFASHION® Psychologist Founder at Moda e Psiche
A psychologist who specializes in Cognitive Sciences, Neurofashion Psychologist, Fashion Psychologist.
Consultant, expert in neuromarketing and digital innovation, from the beginning of my career I acknowledged the need to apply the scientific study of human behaviour to the fashion industry and I took the opportunity to bring it to life through Neurofashion – Moda e Psiche. Through Neurofashion I explain how people develop their personal style and investigate the deeper reasons behind fashion choices.
iMeMo University Lecturer and Mind Map Trainer
Lecturer in memory techniques at iMeMo University and Mind Map Trainer. Since 2010 he has been delivering projects and training aimed at developing performance in the field of learning, with particular attention to the training of high school students, university students, in the preparation of public competitions and university admission tests.
Content Marketing Expert Founder of Wecontent
Born below the Cupolone and raised in the shadow of the Madonnina, I combine my passion for semantics with that of digital marketing. As a child I wanted to conquer the world and today I am madly in love with Wecontent, the first Italian content house.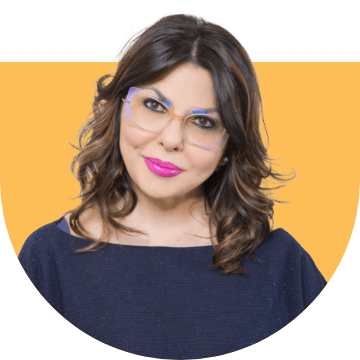 She has been working for years and collaborates with important companies in the eyewear industry such as Hoya, Marcolin, Silhouette Eyewear and the fashion system, offering not only image consultancy services but also styling, trend anticipation, training sessions and sales guidance, through operational workshops and role plays, for future consultants and staff in the optical industry.
Born in 1983, Valeria Re began working in the marketing and web field in 2007, the year in which she obtained her Master's Degree in Economics for Art, Culture and Communication at the "Luigi Bocconi" University of Milan, after various study experiences abroad, in France and India.
Having gained experience in various startups and multinational ecommerce companies in Italy and Germany, in 2013 he founded TICHE Ebusiness & Consulting srl, a consulting boutique that follows Italian and foreign clients (B2C and B2B companies, startups, associations, training institutions, TV personalities, professionals, …) in their online promotion activities and beyond!